Victoria Friendly Montessori
Background information
Victoria Friendly Montessori is a community based program located at Rusinga Island in Kenya, in the Lake Victoria. The program idea was conceived in 2005 to support the orphaned and needy children in Rusinga island community to meet their unmet basic needs. With philosophy of adding days into the lives of destitute children, the program improve lives of vulnerable children who have lost their parents to HIV/AIDS, malaria and other deadly diseases, it has remain and stood out as spring of Hope to many hopeless children and their families. Many children have remained deprived, excluded and vulnerable to health risk, food insecurity improper education, improper clothing alongside shelter and other basic needs.
The program in an amazing way has been able to give a proper package of an integrated early childhood development education with a Montessori foundation, hope and peace of mind to this special group of children. The rationale behind the program has since remained to giving hope to the destitute children in two ways; directly and indirectly through projects that target them through the community.
As a way of ensuring the holistic development, the program has considered rolling out sound projects to meet their needs: this ranges from direct inclusive education, feeding program, and school based health activities and indirectly through WASH, food security and economic empowerment. Victoria Friendly Montessori continue to implement our activities across five strategic issues.
1. Economic empowerment
2. Health
3. Education
4. Water Sanitation and Hygiene
5. Social work
Our vision
Working towards a society in which all people are able to live dignified existence with equal and just access for their future.
Our mission
The main purpose of the Community based organization Victoria Friendly Montessori is to develop capacities of grassroots community along the Lake Victoria basin to mitigate against effects of poverty through sustainable community-led interventions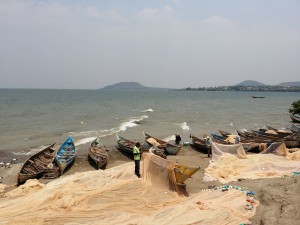 Litare Beach, Victoria Montessori is gelegen aan dit vissersdorp.
Introductie, een korte geschiedenis:
Victoria Friendly Montessori is een groep van lokale bewoners op het eiland Rusinga in het Victoria meer met het doel het ondersteunen van ouderloze kinderen van drie jaar en ouder. Deze kinderen leven bij arme verzorgers zoals grootouders, ooms en of buren. De verzorgers leven onder de armoedegrens en kunnen de kinderen niet voorzien in hun dagelijkse levensbehoefte zoals eten geven. Deze verzorgers zijn ook niet in staat om de kinderen naar school te laten gaan.
Bijna de helft van de bevolking op het eiland (35.000 mensen) leeft onder de armoedegrens en is niet in staat zich (goed) te voeden. De armoede grens op Rusinga is 55% (Kenia 43,1%). Volgens de baseline survey van VFM leeft meer dan de helft van de bevolking in extreme armoede. Gezinnen hebben minder dan $ 1,32 per dag en hebben slechts een maaltijd per dag.
Het spreekt voor zich dat dit ernstige gevolgen heeft voor gezondheid, huisvesting, kleding en onderwijs.
De bevolking van Rusinga behoort grotendeels tot de Suba en zijn vissers. Landbouw is daardoor niet tot nauwelijks tot ontwikkeling gekomen. De visserij is vooral in de handen van de mannen en de opbrengsten lopen terug.
De ouders van veel kinderen op Rusinga zijn overleden als gevolg van HIV/Aids, TB of malaria. Deze ziekten komen veel voor in de 14 vissersdorpen als gevolg van de grote armoede op Rusinga Island. De ouderloze kinderen zijn ondervoed, worden misbruikt en uitgebuit.
Een groep bewoners op Rusinga Island onder leiding van Tom Mboya heeft het lot van deze kinderen zich aangetrokken en met de hulp van de gemeenschap gaven ze deze kinderen eten en kregen de kinderen onderwijs in een gehuurde gebrekkige ruimte en onder een boom.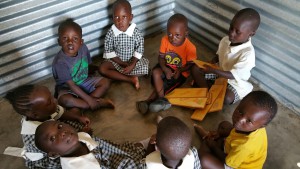 Tot 2016 Tijdelijke klasruimtes Victoria Friendly Montessori   
De schoolruimtes waren te klein en niet  hygiënisch. De buitenklas had last van wind en regen en stof. Er was onvoldoende ruimte, geen stoeltjes en tafeltjes. De kinderen zaten op de grond. Victoria Friendly Montessori gebruikt de Maria Montessori Methode. Dit onderwijs gericht op het individu is zeer geschikt voor deze kinderen met verschillende trauma's en achtergronden.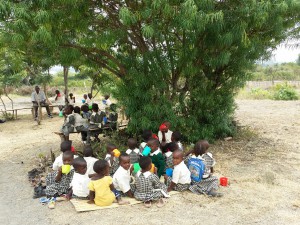 Rusinga Island, ligt in Lake Victoria, Kenya, minder dan 100 km ten zuiden van de evenaar. Het is 46 vierkante kilometers groot en is overbevolkt met 35.000 mensen. Dertig jaar geleden was de bevolkingsomvang  5.000 mensen. De meerderheid van de bevolking zijn Abasuba die Suba spreken en Luo als gevolg van hun huwelijken met Luo's. Rusinga Island is een van de armste gebieden van Kenya waarvan drie kwart van de bevolking onder extreme armoede leeft. De schatting is dat 27% van de bevolking HIV infected is (Mode of HIV Study, KMOT 2007). Dit hoge percentage is een gevolg van de jaboya levensstijl van de vissersbevolking. Vrouwen verzamelen zich bij de plaatsen waar de vis aan land komt. Willen de vrouwen de vis kunnen kopen dan moeten ze als tegenprestatie met de vissers naar bed. Door het tekort aan vis, door de overbevissing van het meer, zijn de vrouwen afhankelijk van de vissers. Vis voor sex heet dit verschijnsel.
Met de ondersteuning van Stichting Imani en de Koornzaayer Foundation is in 2014 een stuk land gekocht waarop van 2015-2018 een school gebouwd is. Op dit land met de naam Joost Smit learning Center zijn de volgende faciliteiten aanwezig: 1. Basisschool. 2. Medische post. 3. Schoonwatervoorziening voor de school en voor de community. 4. Agrarisch trainingscentrum voor kitchen farming voor de gemeenschap.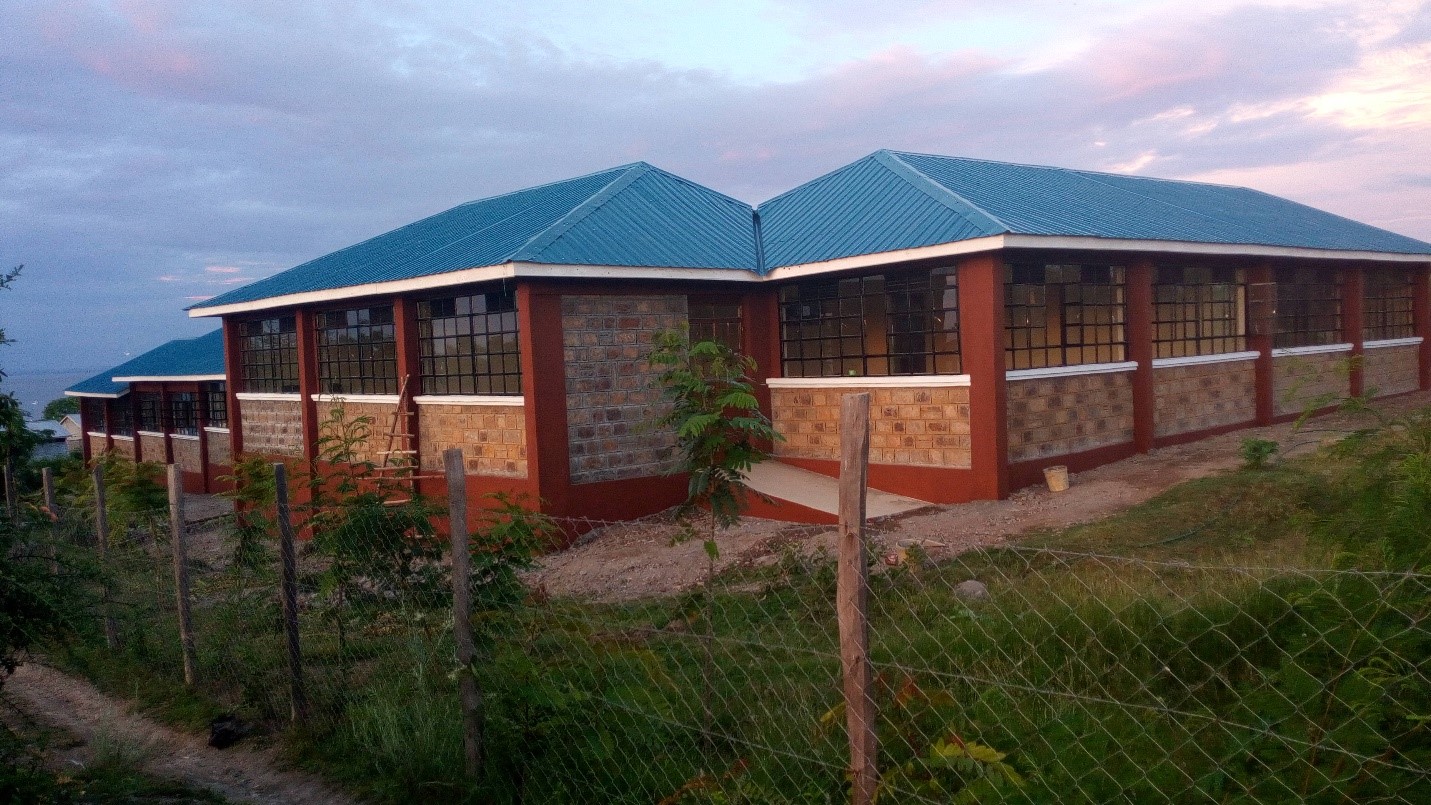 In 2018 is Stichting Imani samen met Victoria Friendly Montessori,  De Koornzaayer Foundation, FEMI,

Talud, the Catz Charity Foundation en de  stichting Peter van Vliet Foundation een zesjarig integrated community development programma gestart.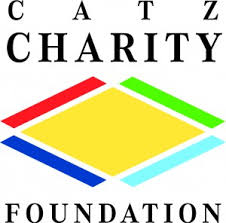 Objectives of integrated community development program:
Objective One: Improved socio- economic status of the community for sustainability. Outcome: Men and Women engage in alternative household income generating activities.
Objective Two: Access to Dignified and Sustainable Livelihood and Resilience. Outcome: Boys and Girl, men and women enjoy improved water and sanitation facilities and conducive environments and enhanced agricultural production and environmental conservation
Objective Three: Greater access to social services. Outcome: Boys and girls have access child friendly to social and counselling services
Objective Four: Improved access to quality healthcare. Outcome: Men and Women, Boys and girls access the highest possible quality healthcare
Objective Five: Improved nutrition for children and community. Outcome: Boys and girls access proper nutrition in school for greater school retention, and community is, and enhanced on nutrition awareness in the community
Objective Six: Improved equitable access to quality education. Outcome: Boys and girls  are able to access quality and inclusive education.
You can read the impressive results in the year report 2020: